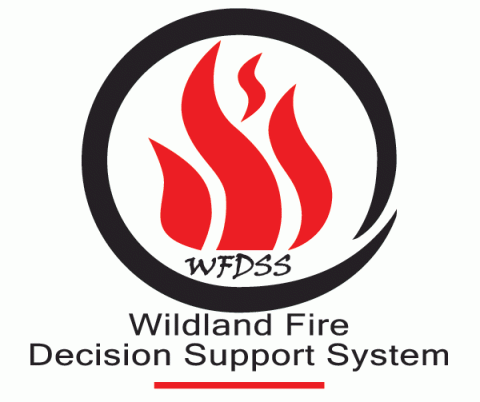 NextGen Development
An effort to update WFDSS has begun. Over the 18 months we will be building a new user interface as well as updating underlying system architecture to incorporate new technology available since WFDSS was first built in 2007. We want your feedback on your needs and wants for the next version of WFDSS. Before submitting your requirements and enhancement requests please double check your issue hasn't already been captured in the inventory, which will be updated every few weeks.
The current operational version of WFDSS will be maintained in its current state of Operations and Maintenance (O&M) with no Development Modernization or Enhancements (DME) taking place. Patching and necessary technical upgrades and changes necessary to comply with CIO policy and hosting environment requirements will continue until the Next Generation WFDSS is ready for production use.
We are no longer actively gathering nominations for user groups (UGs). UGs will assist the NextGen team during the development phase of the project. If membership of the UGs needs to be supplemented for some reason we will repost a nomination form here. 
Updates on the next generation of WFDSS will be available periodically and will be posted in the "Announcements and Alerts" on the WFDSS landing page.
NextGen User Groups
WFDSS NextGen has changed the way user feedback is being collected. Integration of an authentication solution has not been possible to this point so users are unable to login to the system.  Instead of getting in-depth feedback from user groups of limited sizes, we will be gathering specific feedback from large user groups.  Please sign up using this form to join the live user feedback sessions.
The way user feedback will be gathered is through demos of specific parts of the application in short sessions that are recorded and then used to support the collection of a online form to gather feedback.  Keep in mind that some demos will be seeking feedback for parts of the application that are still being built and are non or partially functional. Feedback will only be able to be taken for a limited period of time as development continues forward. These feedback efforts are a work in progress so thank you in advance for your patience as we work out the kinks. 
If you are interested in being invited to the live demos or want to be included in correspondence please fill out the form even if you have already been signed up previously. 
 
If you have additional feedback please use the feedback, needs, and wants form, and please check the inventory form to see if your feedback has already been captured in the feedback inventory. Lastly please note that we won't be able to respond to feedback as general rule but may reach out for clarification on some items. 
We look forward to hearing your feedback. 
Previous Sessions:
Session 1: Incident Search & Landing Page   7-14-2022
            Feedback Form (Closed Aug 4, 2022)
            Feedback Session 1 Summary & Responses
Session 2: My Home   7-28-2022
            Feedback Form (Closed Aug 18, 2022)
            Feedback Session 2 Summary & Responses
Session 3: Roles 8-4-2022
            Feedback Form (Closed Aug 25, 2022)
            Feedback Session 3 Summary & Responses
Session 4: Map Layers 8-18-2022
            Feedback Form (Closed Sep 15, 2022)
            Feedback Session 4 Summary & Responses
Session 5: Legacy Data 9-22-2022
            Feedback Form (Closed Oct 20, 2022)
            Feedback Session 5 Summary & Responses
Session 6: Relative Risk and Organization Assessment 10-06-2022
            Feedback Form (Closed Oct 27 2022)
            Feedback Session 6 Summary & Responses
Session 7: System Preferences 1-26-2023
            Feedback Form (Closed Feb 17 2023)
            Feedback Session 7 Summary & Responses
Session 8: Analysis Actions and Status 2-22-2023
            Feedback Form (Closed March 17th)
            Feedback Session 8 Summary & Responses
Session 9: Spatial Fire Planning Service 3-16-2023
            Spatial Fire Planning Service Data Dashboard
            Feedback Form (Closed April 15th)